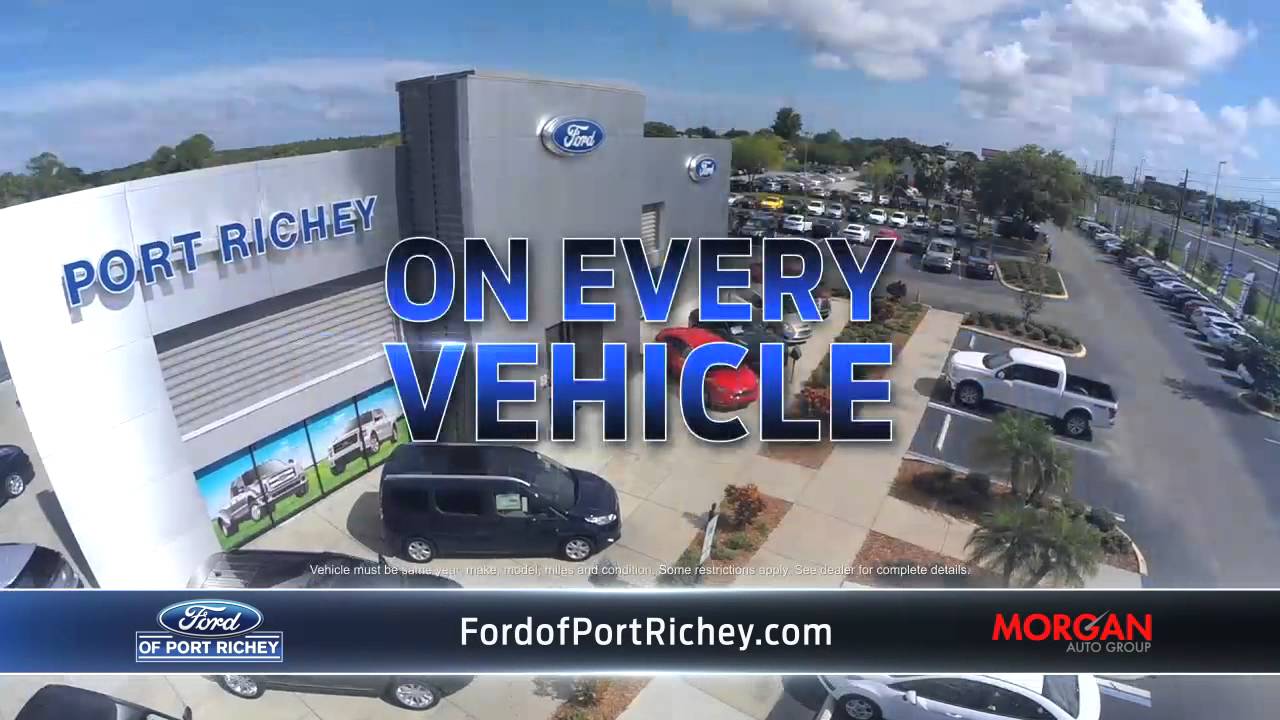 4 Reasons To Buy From Ford Of Port Richey!
There's plenty of reasons to buy from Ford of Port Richey, here are just a few of them!
Better Selection: We're a member of the Morgan Auto Group! That means you'll have access to 36 locations, 19 franchises and 1,000s of vehicles to choose from.
Quick & Easy Financing: We make everything transparent and easy to understand, so you're always in control.
Lifetime Warranty: Select vehicles come with our Lifetime Powertrain Warranty to ensure years of savings after your initial vehicle purchase.
$5,000 Test-Drive:Put your name in when you test-drive a vehicle from us. One lucky person will have their name drawn and win $5,000 just for test-driving a vehicle.
It's easy to see why your destination for your next vehicle should be Ford of Port Richey! Come in today and let our no-pressure sales team find the perfect deal for you!